Change is a good thing – it really is.  Some great evolutions throughout history have been a product of change.  And I mean, come on! Who isn't ready for a change from all this Fel, and Legion, and green swirlies and blah bidy blah blah blah?  Who isn't ready for a fresh new continent that survived the Legion and its forces? A little grass here, a little dinosaur there – Battle For Azeroth is going to be a complete change of scenery and a welcome one at that.  But other changes aren't so welcome. If your favorite class has been 'retooled' for this next expansion, you'll know what I'm talking about. Some folks are excited about the changes while others are dreading the uncertainty to come.  But, come what may, change is a necessity and we're going to start to see many of them next month!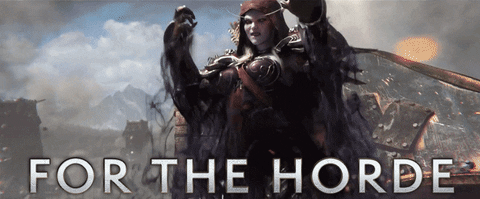 Leadership at Bolstering is also going to change. No, no, no – don't worry – no one is leaving.  But we are going to be changing things up a bit in the GM department. GT has been running the show for over a year now, and what a year it's been – all the great things that have been achieved throughout this expansion.  If you've never tried it, running a guild is a real challenge and an unrelenting amount of work – and GT has earned a bit of a rest. Now we're lucky that we actually have THREE people trying to take care of this guild (along with two officers that keep things in order for us).
So, starting June 1st, your friendly neighborhood Panda Priest is going to take the reins for awhile.  
We have yet to decide the duration of the 'Acting GM' position but Wendy will likely be Bolstering's GM for June and July.  And, after Wendy does her tour of duty, Brad will take the reins for awhile. And, after that, you'll see GT in charge again.
We have a few reasons for making this change (that likely seems bigger to us than it will to you).  At this time, both GT and Brad play a lot of alts (which we want them to do), but we will want to make sure that we have a strong and consistent GM presence during this transition to BfA.  We're still working to recruit and keep things active and we believe that a strong GM presence will help – at least it will do more than seeing a GM who's been offline for awhile (because GT is over his monk atm).  Also, each GM really brings something unique to the table. Since we've always believed that our strength is in our diversity, creating a rotating GM schedule will allow each GM to have a clear influence with our players.  Finally, in the months where Wendy is GMing, both GT and Brad can feel free to alt the night away knowing that the guild is in (relatively) safe hands.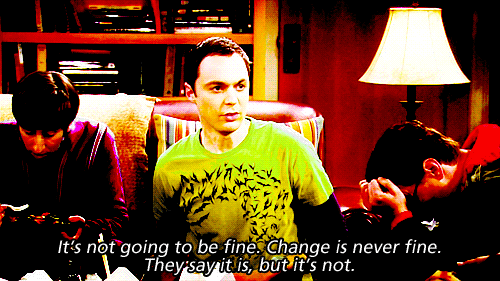 All in all, we're looking to make smart and sensible changes that will allow us to continue building for BfA.  Gary and Lisa will continue to take care of the day to day (and we're so grateful for their help) and will work to keep our folks playing together and talking together.  And, as always, we appreciate your support.
So, cheers to change!
(and points if you 'get' the image choice.  Points, guys, points!)