Well Hi there!  Glad to see you taking interest in this year's Anniversary Event.  Last year we played a hybrid of BINGO and a scavenger hunt filled full of interesting things to do with your guild mates.  As much as everyone loved fighting Brad, we will not be returning that event.  You can still fight Brad if you wanna, but you won't get anything other than a beat down.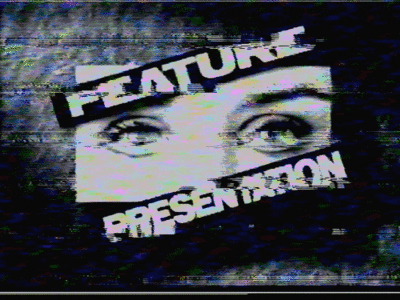 This year the event is going to be a return to a classic World of Warcraft system that everyone loves and speaks with great fondness:  Dragon Kill Points!
Okay, so there won't be much yelling of MINUS 50 DKP!  But that's the currency that we are going to use for this LEADER BOARD event.  The goal will be to accumulate as many DKP as possible in February by participating in the activities that have been chosen for this event.
Events
Follow the Streamer.  Pretty easy here, talk to Brad, Tom, and Twan to get the link to their Stream and give it a follow!  Already following one or more of these fellas?  Then the 10 DKP per streamer is practically free!
ATT Run.  Bolstering LOVES transmog and collecting ALL THE THINGS (ATT).  If you join in on one of the Guild ATT events, you will get 10 DKP towards your total.  This event is repeatable if the event has multiple occurences in the month of February!
Tell a Dad Joke in Discord.  Who got jokes?  A carryover event from last year requires you to drop your best Dad Joke into the Dad-Joke Channel of Discord.  The more /facepalm you do IRL, the better!  For doing this, you will get 15 DKP.  Non-repeatable for points, but you can certainly keep dropping the jokes in the channel!
Get Emote-tional.  If you know the GMs well enough, you shouldn't have trouble directing the right emote towards Brad (/silly), GT (/facepalm), and Wendy (/giggle).  10 DKP per GM emote.  Non-repeatable.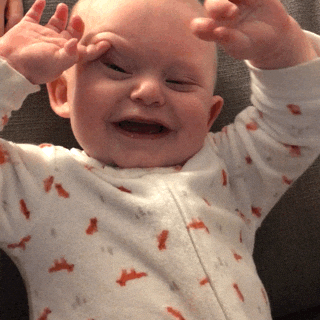 Flower Pickin'.  Send Helligdritt 50 of one of the following for 10 DKP: Star Moss, Winter's Kiss, Riverbud, Sea Stalks, Siren's Pollen; 20 DKP for 30 Anchor Weed. Each Herb can be counted ONCE during this event for a category total of 70 DKP.
Gimme dat Meat.  Send Amaskay 50 of the following BfA Meat for 10 DKP:  Stringy Loin, Frenzied Fangletooth;  20 DKP for 50 Meaty Haunch, Redtail Loach; 25 DKP for 20 Midnight Salmon.  Each protein can be counted ONCE during this event for a category total of 85 DKP.
Island Adventure.  Grab an Officer or GM and go do an Island Expedition.  10 DKP for Normal, 15 DKP for Heroic, 20 DKP for PvP, 25 DKP for Mythic.  Available to be done 2 times for points throughout the month.
Legion Meta Run.  Achieve these specific Legion Achievements in a Guild Group.  One member must Screen Shot the Achievement and post in anniversary-event channel of Discord when it happens.  5 DKP for Gotta Ketch'em All; 10 for Stag Party; 15 for I Got What You Mead; 20 for Poor Unfortunate Souls; additional 10 DKP for doing all 4 in a 5 person guild group!
Arena Champion.  Win an arena with GT, Brad, or Brad AND GT.  10 DKP for Skirmish with Mains (Brad- Monk or Warrior, GT- DH); 15 DKP for Rated with Mains;  20 points for Alts (GT/Brad's choice); 25 DKP for Rated win with Alts;  You will have 6 queue ups to earn these DKP.  If you are unsuccessful you will get 5 DKP for participating.  This activity can only be attempted once, make a wise choice when asking GT or Brad to do 'RENAS!
Legacy Guild Achievement.  Get a Guild Legacy Dungeon Achievement 20 DKP; Legacy Raid Achievement 50 DKP;
Show-Off.  Who has what it takes to go 5 rounds with GT in a display of collectibles?  Similar to an Asmongold mount-off, there will be a single elimination competition involving toys, pets and any other in-game item that is fun and interesting on display. Don't have the item? You're out.  Don't worry, you receive 5 DKP for participating and 5 points for each additional round you survive up to a maximum of 40 DKP.
There will be a leaderboard in Discord for the race to 580 DKP.
If this formatting is not making sense, here's a link to a Google Doc that breaks down the scoring and a TL;DR of each event.
Prizes
This year we are giving away 2 Blizzard Store Mounts of your choice for collecting the most DKP throughout the month of February.  You could score yourself that sweet Vulpine mount or maybe a Flying Pig is more your thing, the choice is yours.
In addition, there will be some BoE mounts that will be drawn at random with slight advantage to those with more DKP at the time of the draw (33% higher chance for being upper half).  Check out tab 8 to see which mounts are being given away!
Music to Celebrate the SECOND year of Bolstering
Once again it's not a Bolstering Beat but here comes the tunes!  Wendy has the song this time around and has brought forward a timeless Electronic jam from Daft Punk.  Get out and celebrate with us this month, ONE MORE TIME!  Keep having fun y'all!